Dilma Rousseff - Amongst Top 100 Global Thinkers.
I'm pretty obsessed with Foreign Policy's "lists."

Just this week, São Paulo was named a Top City to be Watched... and now Dilma's a Top Thinker!

Of course, sometimes I think they pick people just because their country is "being talked about" or what-have-you, but I think I've said this before on the blog... Dilma's growing on me...

And I think FP's explanation of why she's a Top Global Thinker is accurate and more than just "Because she's the first female Brazilian president."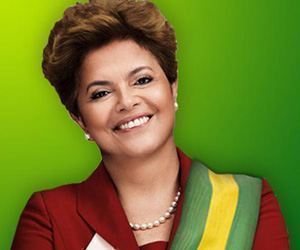 For Dilma Rousseff, a former member of a Marxist guerrilla movement who was imprisoned and tortured by Brazil's ruling military junta in the 1970s, her country's modern-day problems must seem positively trifling. While many world leaders are forced to contend with populist anger in an age of growing unemployment and shrinking federal budgets, Brazil's first female president is charged with managing her country's booming economy, which has more than tripled over the last decade, and its determined ascent to prominence on the world stage...
What do you think? Do you think she's done a good job in her first year as president, and merited being one of the globe's top thinkers?
Full article: Top 100 Global Thinkers - FP Magazine